Mike is a north Texas boy, born & raised in Nocona, educated at Dallas Baptist University and Southwestern Baptist Theological Seminary. After graduation, he pastored First Baptist Churches in West, Mt. Vernon, & Burleson, Texas. Mike married Gala, a Dallas girl. They met and fell in love while at Dallas Baptist University. Their three children and five grandkids, all live in shoutin' distance in northern Johnson County. Mike retired four years ago, after serving almost 30 years as Lead Pastor at First Burleson. He stays active in ministry by serving as Interim Pastor, wherever the Lord leads and by teaching at Dallas Baptist University.
Chad Discher joined the NorthPointe Staff in 2018. Chad and his wife Jaime, have three children: Makayla, Meredith and Micah. Chad holds a Master of Arts in Christian Education and a Master of Arts in Marriage and Family Counseling, from Southwestern Baptist Theological Seminary, along with a Bachelor of Science in Family Ministries, from Toccoa Falls College. Chad's ministry objective is to be used by God to help children and families to know Christ, grow in Him and disciple others.
Dooley came to NorthPointe in July of 2018. He is married to his best friend Jaime, and they have 3 kids Ryne, Rayce and Laney Joy. He attended Western Carolina University and received a Bachelor of Science in History and Political Science and a Masters from Southwestern Baptist Theological Seminary in Christian Education. In his spare time, he enjoys playing golf, softball, watching his Cubs or TarHeels play or anything that involves being outside and spending time with his family. Dooley is excited about working with the students and parents here at NorthPointe and can't wait to see what the future holds!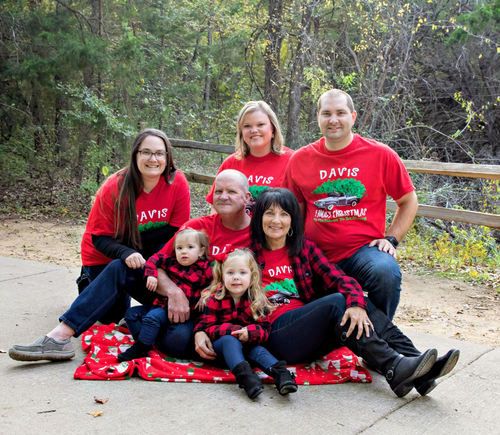 Cecille and her husband, Tom, reside in Burleson and have spent the majority of their 33 years together in this community. They have two grown children and two beautiful and active granddaughters. Cecille has a Bachelor of Science in Education from Baylor University. She taught in Texas Public/Private Schools for 26 years and later in life felt God's direction to lead others in worship through music. Prior to joining NorthPointe, to serve on a part-time basis, she served full-time as Minister of Worship/Creative Arts, with First Burleson for over 10 years. She loves to be outdoors, spoil her granddaughters and enjoys home cooked meals by Tom. Her desire is to use music to guide others in the knowledge of who God is so He can be glorified in their lives, learning more about Jesus and sharing the Gospel with others.
Preschool Associate & Women's Ministry Coordinator
Whitney and her husband Nathan, along with their two little girls Zoey and Sophie, joined NorthPointe in 2018. Whitney has a Bachelor of Science in Development and Family Studies, from UNT and is currently working on her Masters in Professional Counseling from Liberty University, as well as a Masters in Christian Education from Southwestern Baptist Theological Seminary. She has spent the majority of her professional life working with preschoolers and loves having the opportunity to share God's Word with them every week.